abigailnicole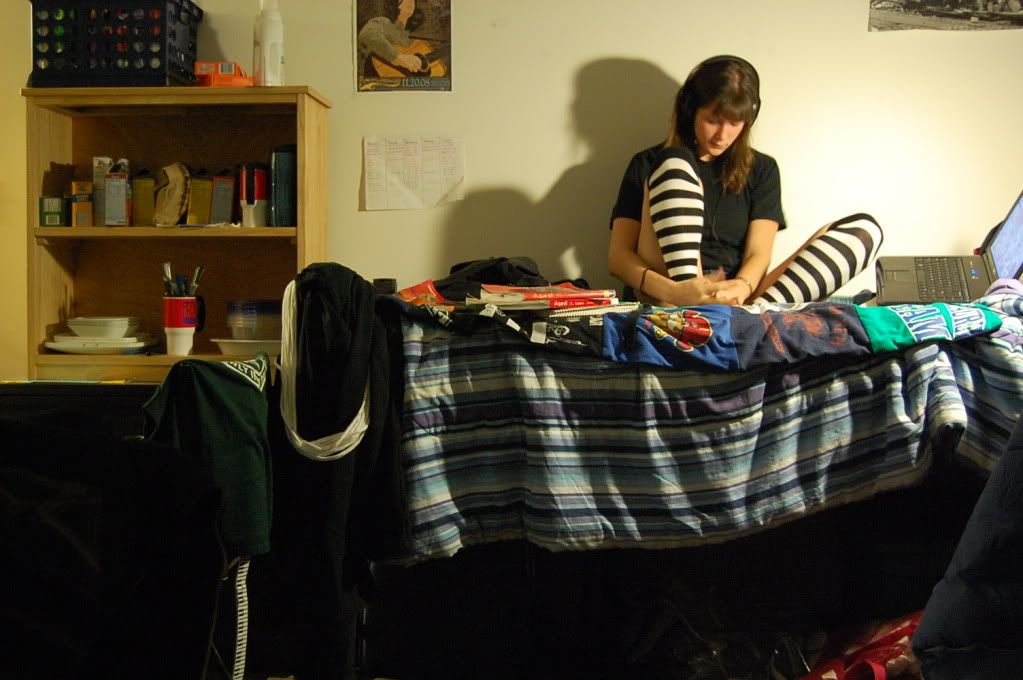 my dream job is floating around the world in a zeppelin, making new things and thinking about them. I also like chemistry.
I have, however, very little motivation to study for the orgo quiz tomorrow. I like ethanol, I like methyl groups and cyclohexanes and 2,4-dimethylpentane. perhaps debo estudiar espanol, for I also have a quiz in that. tomorrow will be a very quizzical day.
I think I shall go as Death for halloween. I need to acquire a top hat and an ankh between now and then.
now all around me the lights grow dim and only mac screens illuminate their owners. I alone burn a solitary lamp in a dark room and pore over foreign languages and foreign substances; we shut the windows as if it will keep out the darkness. my motivation is not here, I wish to build things from air and water vapor. it is time for sleep--goodnight, all