abigailnicole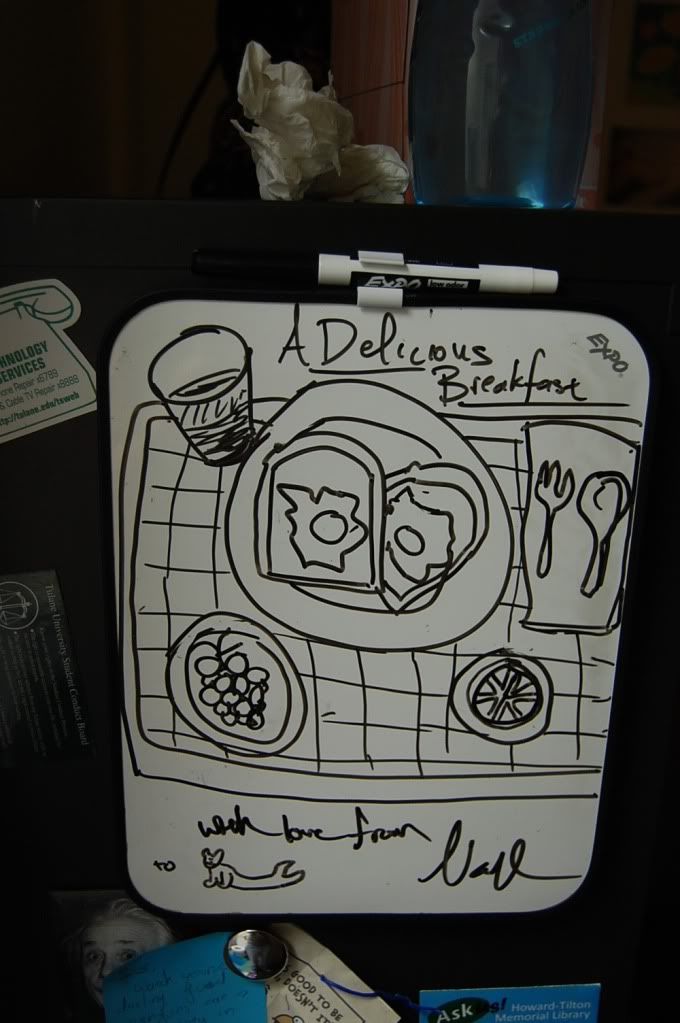 Songs I Would Write on the Ukluele, if I Only Had It With Me: this lists includes things which I have felt moved to write songs about and thus far sung without accompaniment, such as "Why Am I Doing Homework In The Dark" with a chorus about "I'm not anymore! I stopped to write this song!!" and love ballads for my roommates which include specific lyrics about big spoon vs little spoon. Also I feel an "Ode to The Window In The Shower (The One With The Frosted Glass)" is in order.
Bailey was watching Veronica Mars and I thought it was Dead Like Me. Sound-alike narrators when being heard through two bathroom doors.
man, physics is killing me. something awful. help? why won't the law of cosines/law of sines work for me.