abigailnicole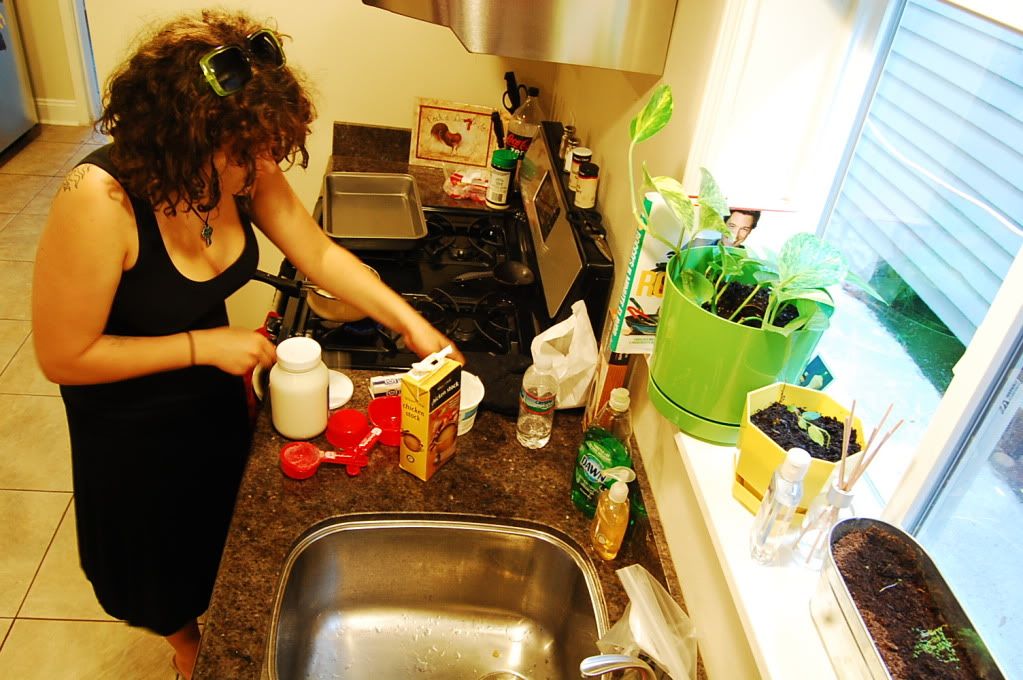 the first thing I want to say is that I <3 Evian Jane
I am blogging from a corner of the kitchen while she gets ready to make us enchiladas for dinner, drinking free Vitamin Water they gave us at Winn-Dixie because it is move-in day, which means local stores are giving out promotions to students. Hurray! Moot is the fact that I moved in a week ago. I have never drunk Vitamin Water before and if this flavor ('revive'? fruit punch?) is any indication I never will again.
We are fully moved in; us, our upstairs neighbors, and I even have cords to connect computer-to-TV and spent most of yesterday watching The Next Generation with Evian (and later Kelsey and Leah. I feel like I am bad at hosting parties, but there is a fair warning of this ahead of time). Between that, grocery shopping, sewing curtains, and cooking, I have become a thirty-year-old housewife. My last two impulse buys were an aluminum water bottle and bacon (both good decisions). I don't even have the drinking to excess thing going to prove me a college student. OH YOUTH, WHY HAVE YOU LET ME DOWN.
Aside from all that--which is entirely about living up to other people's expectations--I am doing all right. Reading books outside for hours every afternoon is amazing, watching TV at night with Evian, going to Winn-Dixie and spending more money than I have all summer, even impulse-buying bacon are good ways to spend your time. Being here, like this, is strange for me because I have never lived in New Orleans without (the same) significant other, and living in a city where you fell in love without the person you love is hard. Especially when two of my three roommates are gone, working or whatever, and when they're here they spend time with their boyfriends. I don't begrudge them that, but this is the reason I <3 Evian Jane. For being single too and being here with me so we can do fun things.
and then school starts in two days. I'm not taking physics and chemistry and biology all at the same time, so I might have an easier semester! :D