abigailnicole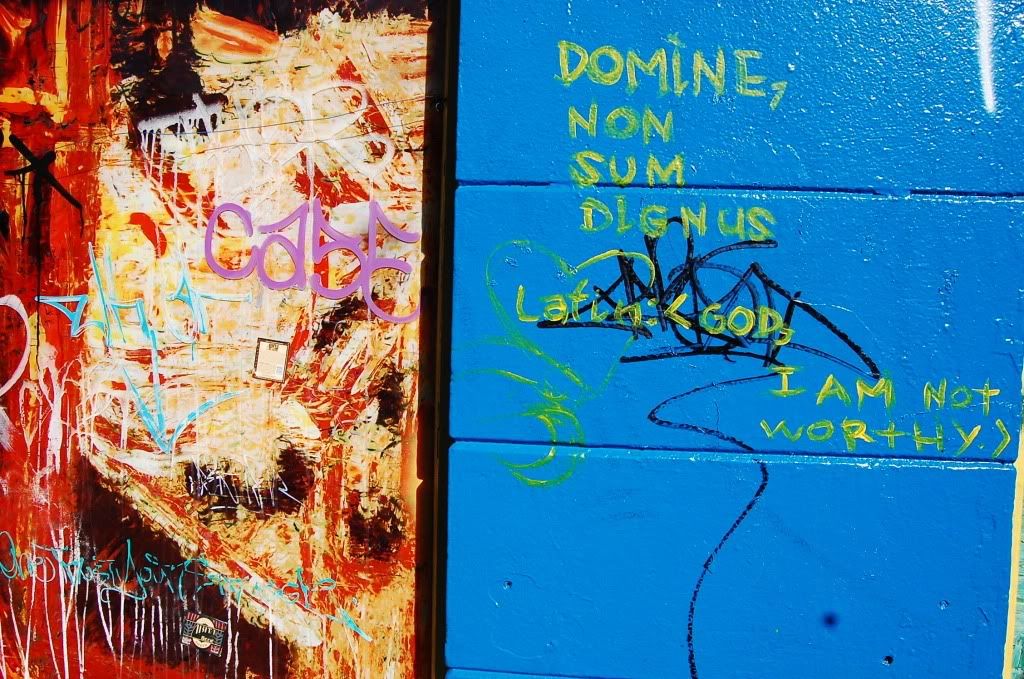 my writing has been killing me lately. I feel like I'm trying to push through a rut and that everyone who reads whatever I have to say can tell that I'm in a rut. What am I doing this week? A short story told in the form of receipts: that is, a short story where all I do is write a series of ten receipts. I have to do my Halloween story, too: I do a story for Halloween every year, even if I don't do anything else. I realized that I've only written on one story for the past two years and it's bringing all these other things about my writing to the forefront. I don't think I've given up on it, despite my premed all-science-most-of-the-time courses. I made it through organic chemistry + physics + genetics and into medical school but that costs something, right? And now I'm wondering what, if you can stop being able to do something. I can still look at other people's writing and rephrase it, make things more eloquent and images more powerful, it's the kind of thing I look for in prose. But my own story ideas are stuck in a house on 1524 St. Joan Avenue, I've written myself into a hole there. I'm drawing blank on what words I want to use, how I want to say things. Which is crazy, my whole life is saying the things I want to say in a way so you'll understand what I mean. I just want to read books until I read something that makes me feel like writing again, but I can't cause Halloween and also school.
I have writer's block and it sucks. the end.
which, whatever, I've done a spectacular job of having a real life lately. Much more so than usual. I have a bestfriendroommate who I do fun things with all the time. I take a lot of pictures, I've met interesting people and asked them about themselves. I just don't know that it's going anywhere. And I had to write poetry for creative writing, and writing poetry always messes me up, because to write poetry effectively you have to stop and think like a poet for a few days. Once you start doing that, you're doomed. Maybe Amanda Palmer will start blogging again, maybe nightmarebrunette will come through for me. Maybe I should read another Palahniuk book. I don't know. what do you do? where do you go? how do you find words to say things about all the things you used to say? and we exhale, and roll our eyes, in unison.